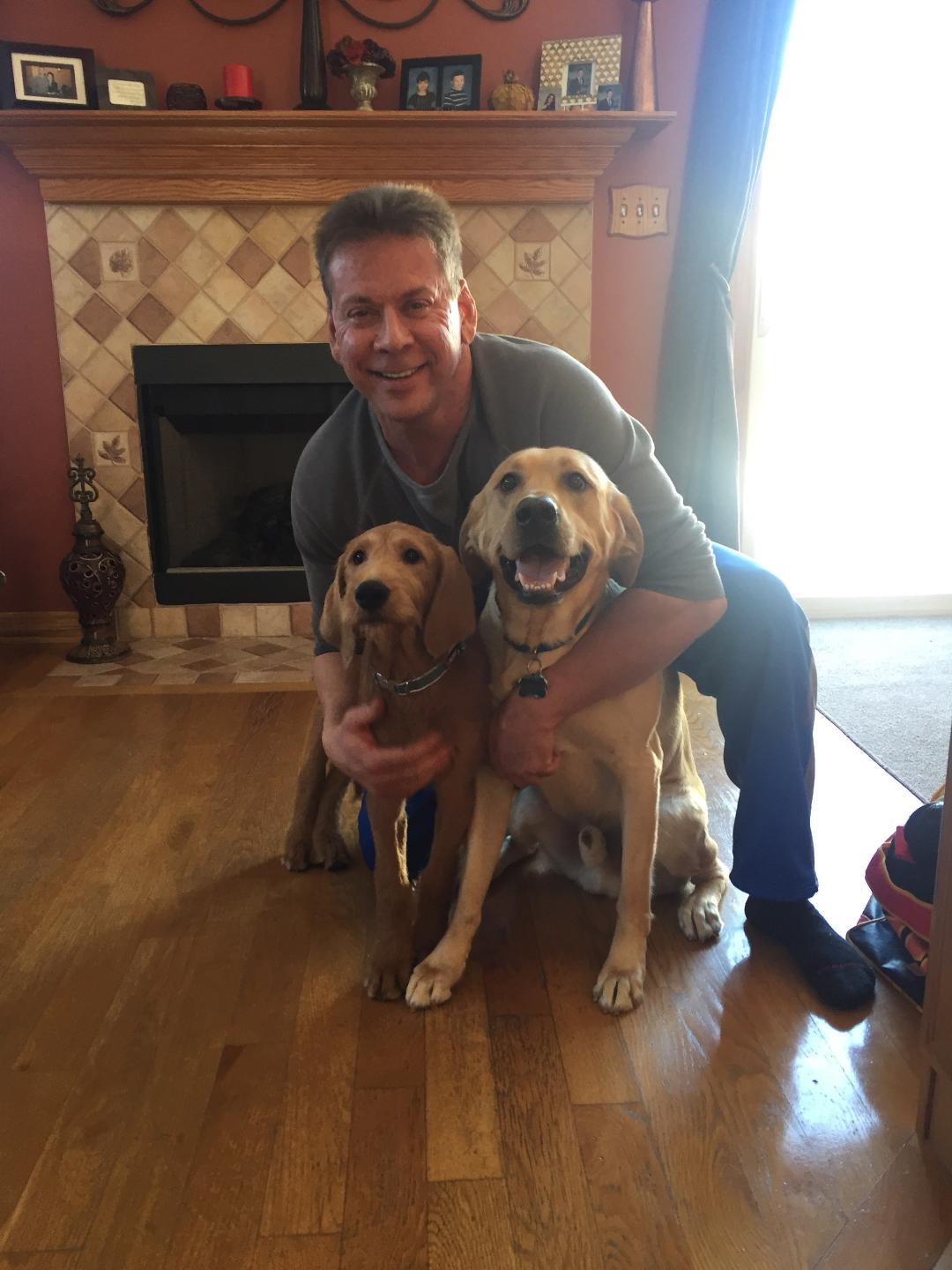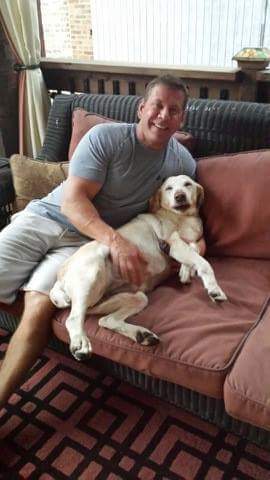 About Mike & His Puppies
Hello everyone! Welcome! I am located in the Northwest suburbs of Chicago, in Mundelein, IL.   I'd like to begin by thanking ALL who have adopted my pups, giving them loving and caring homes, as this is my number one goal! I am very cautious to who I adopt my pups out to. I do a thorough phone interview before I let anyone come and meet my pups or put a deposit down.  I began breeding Labradors as a hobby 20 years ago. I then added in Labradoodles, and I stick to these two breeds, ONLY!  I initially learned about breeding by reading books.  As the years passed, I have been extremely fortunate to have had top notch veterinarians show me crucial things in advanced puppy care. I am constantly trying to educate myself, striving to breed the most genetically perfect pups out there! I focus greatly on proper gene mating, in other words, breeding two dogs that are genetically perfect! I DNA test ALL of my dogs, and puppies. All are clear of every genetic issue. I also OFA certify the hips  when they reach two years of age. All of my pups have coefficient of inbreeding (COI)  of between 0% and 10%, which makes for the most genetically perfect dogs!  I take a great deal of pride in my dogs, and pups! I have over 30 years' experience in both nutrition and fitness, which I have incorporated into my breeding program. Nutrition and exercise are just as crucial to dogs as they are people! I focus on 4 main things- Perfect DNA, low COI, proper nutrition and exercise. This is the ONLY way to breed SUPER PUPPIES, which become SUPER DOGS!!
My pups are extremely intelligent, social, playful, loving, and are great with adults and children. Many of my pups go on to be trained as professional service and therapy dogs, due to their intelligence and superior breeding. My pups have been adopted by people in many states, and while I do ship my pups, I am very cautious about the process. I have received calls from Hawaii, Canada, and even Sweden. My pups have gone on to be amazing family companions, as well as service, therapy, hunting, and emotional support dogs. I encourage you to read my Google reviews, as they will give you a clear insight as to who I am, and who my pups and adult dogs are. Virtually all who end up adopting my pups have read through my website, read my Google reviews, and have also educated themselves on the breed they want, as well as the general health, disposition, and character of the dog they are considering. I'm very proud to say that those who ultimately adopt my pups have done their due diligence, searching for the right pup and right breeder! Thank You!