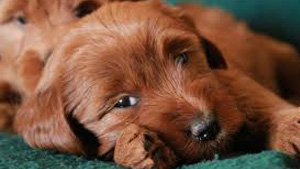 New litters coming!
                                     IMPORTANT! PLEASE READ ENTIRE DESCRIPTION!
!! THIS LITTER HAS BEEN ADOPTED!!- LITTER BORN JUNE 19, 2020- BLACK F1 LABRADOODLES.These dogs ARE the wolf in sheep's clothing! ATHLETIC, HIGH ENERGY, FAST, EXTREMELY INTELLIGENT, LOVING, AFFECTIONATE,  and bred for either a superb family companion, hunting dog, field and agility competitor, or service dog! These dogs are excellent swimmers, and will keep up with the best of Field Labs! Sired by my Standard Poodle, Max, and my Dam,  Lexie, my Charcoal Field Lab. Lexie and Max are both FULLY DNA tested, and clear of ALL congenital issues common to their breed, as well as less common congenital issues. Both Max and Lexie's parents are OFA certified, and have "GOOD" ratings on their hips, and "NORMAL"  on their elbows. Max and Lexie are not old enough to have OFA testing- they have to be a minimum of 2 years of age for OFA certification.  All puppies come with a copy of both parents' DNA reports, their first puppy shots, dewormed, dew claws removed and micro chipped. ALL pups are home raised and well socialized with my other adult dogs. Pups will mature into weights of roughly 55/75 lbs- males being at the upper end of those weights. They also begin their potty training routines while in my care. I am now accepting early, NON REFUNDABLE deposits of $300, to secure a pup for August 7, 2020 delivery. Total cost of pup is $2300. ALL pups come with a 2 year written health guarantee against any congenital issues.  Please scroll down to see pictures of Max and Lexie- as well as pics of what these pups will look like at a few months of age. Please call 773 991 6989 for more information. 
NEW LITTER OF F1B LABRADOODLES BEING BORN ROUGHLY JULY 28. I WILL BEGIN ACCEPTING EARLY, NON REFUNDABLE DEPOSITS OF $300 ONCE THE PUPS ARE BORN. I WILL POST THE LITTER ONCE THEY ARE BORN. TOTAL COST OF PUPS WILL BE $2300. MORE INFORMATION TO COME ONCE PUPS ARE BORN. I DO NOT DO WAITING LISTS. THE PUPS ARE ADOPTED ON A FIRST COME, FIRST SERVCE BASIS, AFTER A PHONE CONVESATION ESTABLISHES THAT THE PUP WILL BE GOING TO A HOME THAT IS A GOOD FIT FOR HIM/HER.